Contribute to Inspire and Connect The Next Generation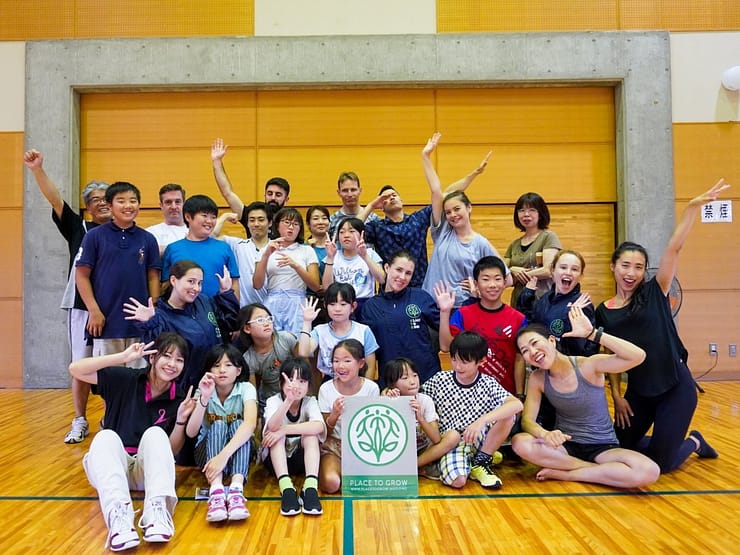 Place To Grow is evolving its programs in order to deliver strong experiences in social impact and community development to its stakeholders. By transitioning from a humanitarian aid organization to an organization that facilitates community-creation, PTG aims to build on a decade of hands-on rebuilding activities in Tohoku, Japan, and expand to connect and inspire children all over Japan. 
Want to learn more? Join the PTG mailing list and receive a FREE copy of Place To Grow: 8 Principles that will make you an effective leader in social impact.
In partnership with
Hikari No Mi
ひかりの実,
Place To Grow Minamisanriku will hold two holiday workshops for children and their families to come together and celebrate "connection", "smiles" and "friendship."  Online volunteers work to connect these communities by facilitating an exchange of Xmas stockings and launching a childrens YouTube channel between international schools, NPOs and schools in Tohoku (Kesennuma, Fukushima) as well as care homes for children across Tokyo. 
The YouTube channel features positive, educational content rooted in PTG values featuring celebrity performers led by Stuart O and aims to share social impact values of sponsor companies. 
Do you want your organization to create a video message for the channel, sharing your organization's values and activities related to social impact and sustainability?
Hikari no Mi is a handmade type of "illumination." Participants draw a "smile" on a fruit bag and inflate it, then place a small LED light inside. Then each "Hikari no Mi" is hung on a tree. The effect is very similar to that of Christmas tree decorations.
Viewers will be touched by this "orchard" of smiles.
Hikari no mi is operated via collaboration by several Japanese artists located throughout Japan. Their work facilitates the exchange of these "heartwarming smiling lights."
Hikari = light, Mi = fruit; Hikari no Mi = Fruit of Light
https://hikarino-mi.jp/about
THE TEAM
Our community is made up of international leaders, professionals, students, parents, grandparents and even teenagers. When you join the mailing list you will receive quarterly updates on activities and on opportunities for you to contribute, even from afar. Information on social impact, trends and challenges are also shared. We do our best to never spam or overly share, in order to be a positive contribution to your inbox! We never share personal information with third parties.
    100,000 Yen – BRONZE SPONSOR
300,000 Yen – GOLD SPONSOR
 500,000yen – PLATINUM SPONSOR
       1,000yen   – Friendship sponsor
        5,000 Yen – Teamwork sponsor
       10,000 Yen – Classroom sponsor
As a Program Corporate or School Sponsor you receive:
-An exclusive workshop with Stuart O!*
-A customized, branded music video message featuring your values and work in social impact.
-Access to the YouTube channel.
-Sponsors will learn about the beneficiary communities (cities in Tohoku and/or NPOs supporting children's care homes in Japan) and, in turn, share their values with children via a guided workshop (in-person or online).
-We help you to create an educational, customized video message for the PTG children, sharing about your organization's values and activities related to social impact and sustainability. 
This music video message will be shared, along with stockings and sweets, to schools and children's homes across Japan.
*All sponsors (corporate or individual) also receive thank-you cards from the children and are featured throughout the year in our newsletter highlights, social media posts, and on the YouTube channel. As well as access to the channel.
Sign up for the mailing list to receive access to the link and join the celebrations!
Time spent learning about other community values and cultures

Financial contribution to fund the Santa Soul Train program
OUR
MISSION
TO INSPIRE THE NEXT GENERATION OF TOHOKU
   "We believe People Inspire People, and that we all have the power to inspire another human to choose self-empowerment." 
– Angela Marie Ortiz, NGO Founder – PLACE TO GROW